How a Notorious Weed Became One of the Most Powerful Natural Healing Herbs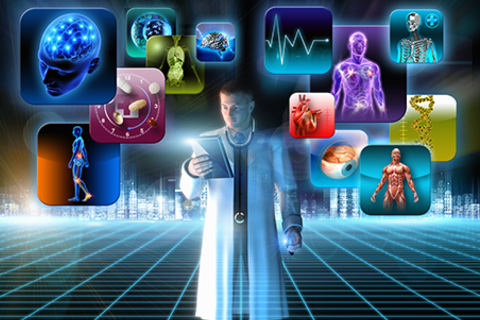 Yes, productive and hardy weed is actually known as one of many natural healing herbs. In fact, it's nutritional and health benefits are so valued that dandelions are grown commercially all over the world. Gardeners and yard owners dismiss plentiful plant and view it as a nuisance. In fact, dandelions are wonder plants. Let me explain.
The entire dandelion plant, from the tip of the flower blooms to the tiniest root is jammed packed full of nutrition. It has been used by individuals for its health benefits for centuries. It has been used by the Chinese to the American Indians as a blood purifier, to treat digestive issues and water retention.
There are many reasons that this is one of the prominent natural healing herbs. Dandelions are nutritionally dense. They are a source of minerals, antioxidants and vitamins. It is a plant that is has a very high content of potassium and calcium. When you compare the weight of milk and dandelions, the calcium content in dandelions surpasses milk.
The combination of the mineral components of calcium and potassium decreases harmful bacteria from the mucosal lining in the lungs. Other compounds, xanthophyll and lutein work as a natural antiseptic. This promotes healthy lung tissue.
The high levels of vitamin C and vitamin A along with the organic nutrients lecithin, carotenoids, terpenoids, tannins, sterols, choline, inulin and aspargine enhance the immune system, giving it natural antibiotic and anti viral properties. Dandelions are also rich in many micronutrients: copper, cobalt, zinc, boron, and molybdenum, as well as Vitamin D.
More Information on dandelion tea. How a notorious weed became one of the powerful natural healing herbs.
Rich in the lipid, lecithin, and this phospolipid compound is effective at emulsifying fat in the body. It not only aids digestion but can lower cholesterol and protects the cardiovascular system and promotes heart health.
Dandelions have also been found to have high levels of choline. This component along with the lecithin converts to a chemical acetylcholine. This chemical is responsible for the communications between the nerve synapses and the brain. Acetylcholine is important for our ability to learn, remember and muscle movement. As a side note, individuals with Alzheimer's disease have been found to have low levels of acetylcholine.
The organic nutrient Inulin converts to fructose (sugar) in the stomach when it becomes combined with hydrochloric acid. Fructose converts to glycogen in the liver without requiring the pancreas to release insulin. The result is maintaining an even blood sugar. Dandelions have a low glycemic index, which makes it good for diabetics and those that suffer from hypoglycemia.
Dandelions are plentiful in flavanoids and phenolic acids. These are very effective antioxidants and destroy the free radicals in the body. Free radicals are responsible for diseases that occur in our bodies. Rich with phenolic acids and flavanoids these very effective antioxidants are responsible for many positive health effects in the body. The organic nutrients, along with the vitamins and minerals, found in dandelions help to lower the acidity of the body and make it more alkaline. This helps to purify the blood and remove the toxic wastes from the body.
The high potassium in dandelions makes this a very effective drink to promote kidney function and decrease water retention.
I hope the next time you see this bright yellow plant and feel frustrated that it is growing in your yard; you will also remember that this is a wonder plant, one of the most powerful natural healing herbs on the planet. Consider drinking some dandelion tea and start benefiting from its health benefits today. Visit us to find out how drinking this herbal tea benefits your health.